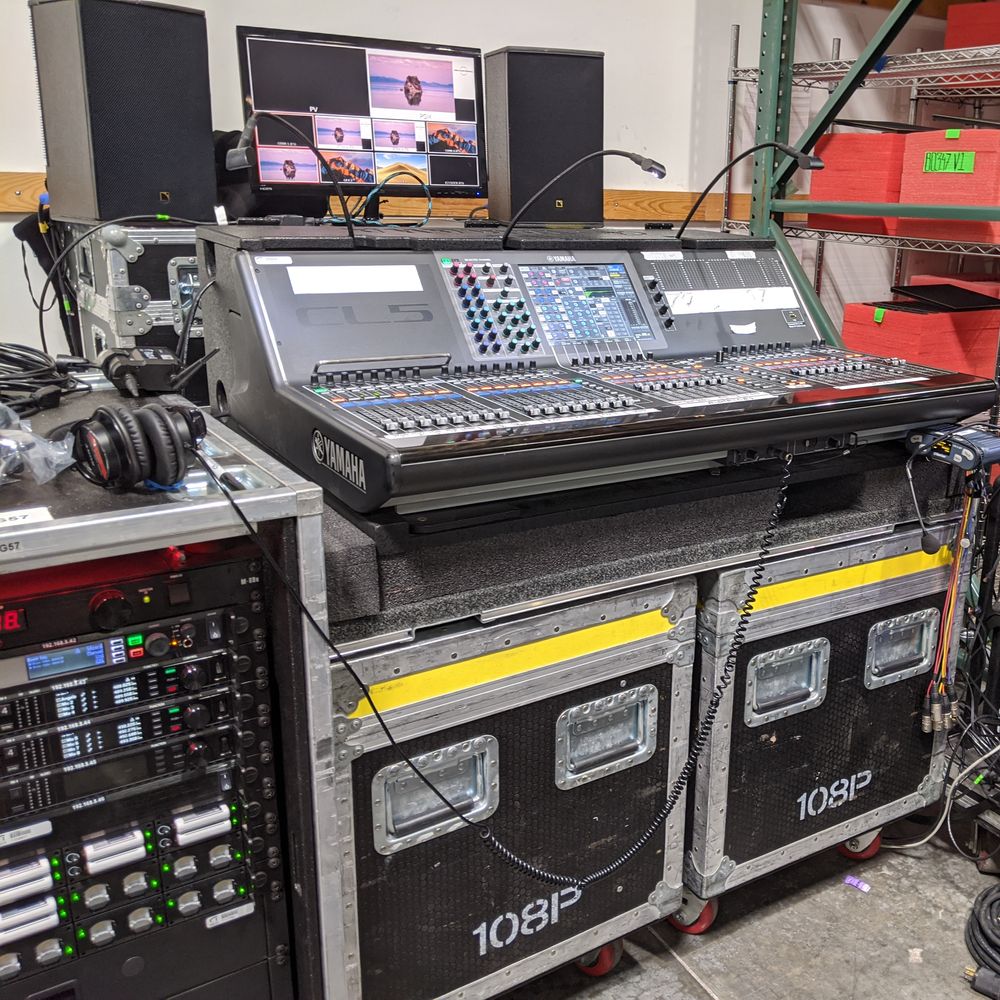 TECHNICAL HIGHLIGHTS
For the technical folks out there...
Mike O'Brien has extensive experience with digital consoles by Yamaha, Midas, Avid, PreSonus, Allen and Heath, SoundCraft and Behringer. If there's a console he hasn't come across yet, he can learn it quickly and is also proficient in all analog consoles.
REGULARLY USED PROGRAMS
Smaart
MeyerSound Compass
QLab
Qsys
Reaper
Dante Controller
Dante Via
Dante Sound Card
Reidel
Shure Wireless Workbench
Adobe Audition
Click Effects
Various console editor programs
CERTIFICATION – Dante Level 3
MIKE's TOOLBOX of TOYS
32 channel Behringer digital console
32 track recording capability
Package of 50+ microphones, DI's, and more
With all the corporate and TV broadcasts Mike has done over the years, he is very well-versed with techniques such as mix-minus. Remote presenters don't scare him!